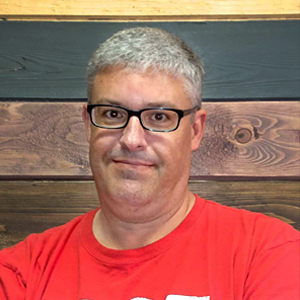 Rev. Ken Banks
Lead Pastor
Pastor Ken Banks has been at Blacks Harbour Wesleyan Church since July of 2020. He graduated from Bethany Bible College (BA) in 1993 and Indiana Wesleyan University (MA) in 2004. He was ordained in 1995 at Beulah Camp. Ken is married to April (Myers) Banks and they have three children, Colby, Adasa, and Brayden.
Ken was born in Indiana, USA in 1971, but grew up in Fredericton, NB. While there, he attended Corbett Avenue Wesleyan Church and became a Christian at the age of 8.
Among his likes are – the Indiana Jones movies; the Lord of the Rings / Hobbit Trilogies and Star Wars. He enjoys spending time with his family, travelling, hunting, fishing, eating cashews, drinking Dr. Pepper and cheering for the Toronto Maple Leafs.
Pastor Ken has served previously at Westchester Wesleyan Church (93-97); Lower Brighton Wesleyan Church (97-06); Connection Church – Truro (06-20) and as Chair of Riverside Wesleyan Camp, in Maine, from 2000-2006.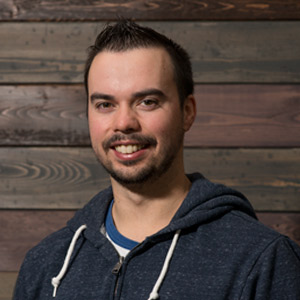 Bradford Jordan
 Pastor of Youth and Worship
Pastor Brad has been at Blacks Harbour Wesleyan Church since July of 2018. He graduated from Kingswood University three times (AA 2014, BA 2016, MA 2018) and was ordained in 2020 at Beulah Camp. Brad is married to Olivia (Sleeper) Jordan and they have a cat named Zsasz. Brad was born (1994) and raised in Moncton, NB and attended Moncton Wesleyan Church. He became a Christ-Follower at 6 years old and received a call to ministry during his senior year at Harrison Trimble High School (2012).
Among his likes are- movies, reading, get-togethers with small groups, and video games. He enjoys spending time with his family, travelling, and listening to music and podcasts. Pastor Brad has previously served at Moncton Wesleyan Church (2011-15); Framework Church-Presque Isle, ME (2016); and Encounter Church-Sussex, NB (2016-18).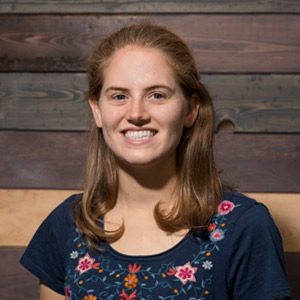 Olivia Jordan
Pastor of Children's Ministries
Pastor Olivia Jordan has been at Blacks Harbour Wesleyan since July of 2018. She graduated from Kingswood University in April of 2018 with a Bachelor of Arts in Christian Ministry. She is passionate about making a positive impact in the lives of children. She views her work as a meaningful opportunity to help children develop their faith as lifelong Christians.
Olivia is happily married to Bradford Jordan. Olivia was born in Northern Maine in 1995. She grew up there and began attending Presque Isle Wesleyan in her high school years. Among her interests are-sports, spending time outdoors, and baking. She enjoys hiking, sipping coffee, traveling, and reading.