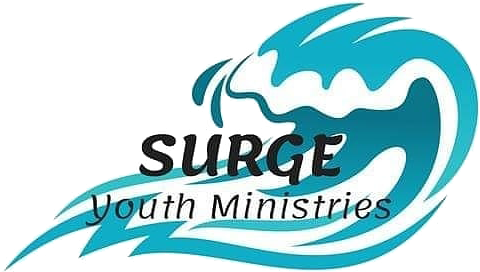 Sundays 6:30 - 8:00 PM
Begins July 18th, 2021
NEXT UP WITH SURGE!

NEXT WEEK (February 9th): Come hungry and dressed your best as we are throwing a formal complete with amazing meal. Following the meal we will be having a talent show bring your best material and show off to your friends. All acts are welcome and sign up for the talent show will be available at youth this week (Walk on acts also welcome).

END OF THE MONTH (February 25th): We will once again be going out into the community! last years cookie outreach was a great success that we plan on doing it again. The last Saturday of the our students and leaders will take a variety of treats out into the community to show spread some love and joy to the community! ...
We are back this week!
Be prepared for a night of fun and the Gospel!
Thursday nights 6:30pm-8:00pm
Grades 6-12
Blacks Harbor Wesleyan church ...
SURGE UPDATE:
NO YOUTH TONIGHT
Hey everyone, with the bad weather and the upcoming forcast for this evening we are making the descion to cancel youth for this evening. Stay safe and God bless! ...